Shopped at Dorothy Perkins Online
Oh yes! I broke my self-imposed online shopping hiatus. I figured, its time as I'm nearing the end of my pregnancy. Lol! In fact, I'm just waiting for the little one to pop out anytime now. I've been in a really crazy mood for the past weeks, as I'm feeling the not so glam parts of being pregnant. There are times I think waiting for labor is akin to waiting for overseas car shipping that is just taking so long.
But anyway, I'm pretty sure I would change my mind once I see my little angel out, safe and sound. I think I would be forgiven for being a bit fed up with the last stage of pregnancy especially now that I'm feeling like a bleached whale with lots of aches and pains not to mention mood swings.
And so I decided to shop. I fancied getting grown up clothes. Hahaha! I mean dresses. One's that aren't so in your face. So I shopped online at Dorothy Perkins. Did I mention I love this shop? For several reasons: (1) Lovely, classic style clothing (2) They ship internationally!! Yes, even to Cambodia. (3) Sale, sale, sale events. They always have sale events. (4) Multiple coupons can be used per order – just how awesome is this?! (4) Price is affordable, all the the more so if its on sale and you've got discount coupons.
And here's my latest pack..(Forgive moi, I didn't take photos of the clothes as I'm so lazy.)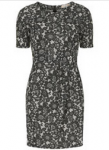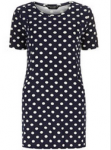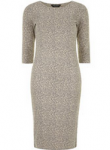 Take my word for it though, I love the fit of everything, all very flattering. The fabric of each dress is very good. It's not flimsy but not hot either, more like breathable so its perfect for our weather here. My only complaint is just the sleeves for the gray tube dress was longer than I anticipated but that can be easily remedied.
I must also mention, the shipping was quite quick. It got to the post here well within two weeks at free shipping!
Let's say, I'll be shopping more and more from this site.