Few Days of Fruit Cleansing
A few days ago, I was chatting with a friend. She was just released from the hospital because of gallstones. And she had been advised to do a cleaning diet for a few days. And with amazing results! Instead of undergoing an intrusive surgery, she was able to flush out her gallstones in a matter of days.
This reminded me that a few years back I would usually have a cleansing or detox diet once or twice a year. But sadly, when we moved to another place this regular body flushing was forgotten. I figured its high time I do a bit of cleaning and flush out toxins I've since amassed.
I've decided to a do a semi-flushing diet. I'm calling it my semi-flushing diet, because I absolutely refuse to take just liquids. I really don't think its healthy. And besides what I just intend to do is to clean out my system and not be perpetually stranded in the bathroom which usually happens if you go on a all-liquid diet.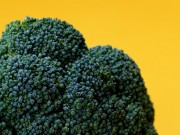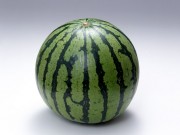 Here's what I have started today.
Breakfast: Oatmeal and muesli (with non-fat milk) and 1 banana or apple.
No caffeine. (gah! This is the hardest part)
Lots of water. Seriously lots of water.
Lunch: Fruits with honey and lemon.
Dinner: Steamed broccoli. Alternated with spinach and carrots.
Snacks: Watermelon
Apple juice. A whole lot of this aside from the water. Apple juice is great for digestion and flushing out toxins.
This will be the four day diet for moi and will return to regular programming after that.